Contactless Rentals
via online reservation & phone
No Admin Fees - Zero!
1 Year Price Lock Guarantee
Unit Size *
Self Storage
Monthly Rate
Temperature Controlled
Monthly Rate
5 x 5
$52
$69
5 x 10
72
85
5 x 15
92
117
9 x 10
102
-
10 x 10
106 Hallway
111 Drive Up
137
9 x 15
130
-
10 x 15
137
169
10 x 20
160
206
10 x 25
181
231 Hallway
246 Drive Up
10 x 30
209
278
10 x 40
277
359
Outdoor Parking
80
-
*Unit sizes are approximate.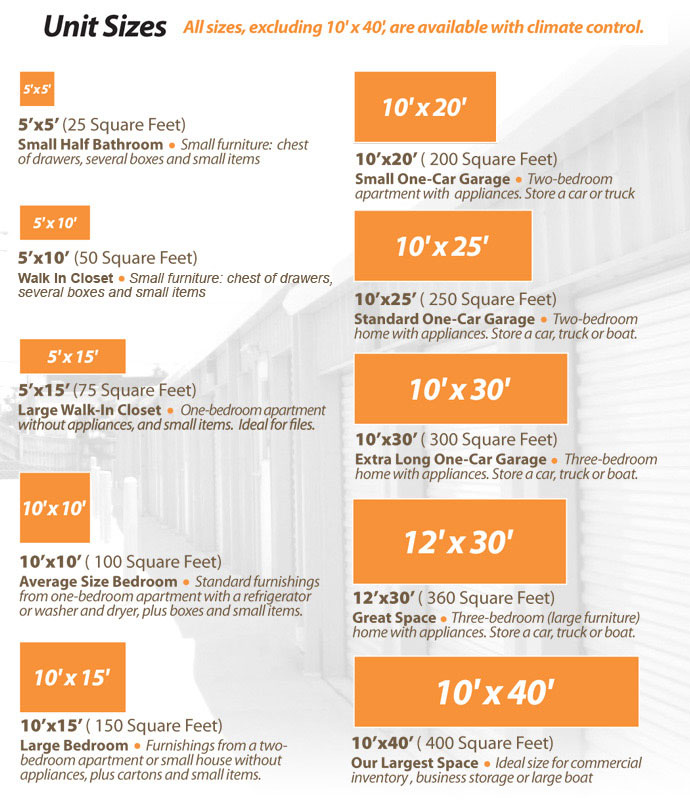 What type of self storage unit do you need?
Self Storage
Well suited for storage of items you would feel comfortable storing in a garage type area.
Temperature controlled Storage
Temperature controlled storage units are ideal for temperature sensitive items. Temperature controlled self storage is recommended for furniture, upholstered pieces & electronics. Thermostats in our temperature controlled areas are set between 60 & 79 degrees.
Why 1120 E. New Circle Rd?
We offer both traditional self storage units & temperature controlled storage units in a wide variety of unit sizes, so you only have to rent the storage space you need. Our temperature controlled storage space have the thermostats set between 60 & 79 degrees year round and are recommended for furniture, electronics & other temperature sensitive items. Our temperature controlled self storage units are accessed through wide, well lit interior hallways & all of our temperature controlled storage units have lighting inside them. We also offer temperature controlled units with drive up access which are ideal for customers who plan to visit their storage rental frequently. Traditional self storage units are ideal for items that you would be comfortable storing in a garage type area.
Locally owned & operated since 1974
24 hour access to your storage unit
Wide, well lit driveways
Tractor trailer accessible
Single story drive up units
Lights inside most unit
Closed circuit cameras
Month to month lease
No deposit or setup fees
1 year price lock
We can accept deliveries to your self storage unit in your absence
We sell locks, boxes, & storage supplies
We accept Visa, MasterCard, AMEX & Discover
Automatic payments available from your credit card or checking account
Online payments available
Space Center Storage, 1120 East New Circle Road, Lexington, KY 40505 is locally owned, operated and managed. The store is staffed on site by professional and courteous managers who are trained to help you determine your self storage unit needs. We pay particular attention to make sure that our stores and storage units are clean and comfortable for our customers and their belongings; we invite you to come out and see our store.
The store is conveniently located at 1120 East New Circle Road between McDonalds™ and Sunbelt Rentals. The store offers easy access to Winchester Road, Liberty Road, Hamburg, Chevy Chase, Ashland Park, Fairway, Henry Clay Boulevard, I-75 and I-64. There are numerous businesses within one mile of the store: US Bank, Chase, 5/3 Bank, Central Bank, Sams™ Club, Eastland Shopping Center, Fortune Business Center, Walgreen's, Paul Miller Ford, The Lexus Store of Lexington, Taco Bell and Parkette Drive-In.
Call the Storage Rental Office now at (859) 254-4455